ScoutSites.org.uk has been set up to allow you to get quick and easy scout group hosting, optionally integrated with your Online Scout Manager data.
What do I get?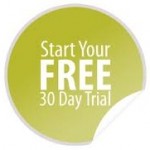 You get a WordPress installation that is available at <groupname>.scoutsites.org.uk (and you can also use your own domain). The installation is tailored for scout groups, giving you the features you need and nothing else! Out of the box, you can either start off with a blank site, or a generic site with lots of pre-made content so all you'll need to do is change a few facts and figures!
What does a ScoutSites.org.uk site look like?
Please take a look at this site to see the features – on the right, you will see a few OSM widgets (with upcoming events, and a patrol competition).
Is this right for my group?
If you want an easy to maintain site that looks nice and clean without any hassle, then ScoutSites.org.uk is for you. If you want to be able install any plugins/themes you like, and make lots of code changes, then ScoutSites.org.uk isn't for you! Unlike normal WordPress installs, this is a "Multi-Site" install which means you will not be able to install plugins/themes that haven't been tested by the ScoutSites.org.uk team – this is to ensure you cannot accidentally break your site! Out of the box, you get the ability to add contact forms, picture galleries (including linking to flickr/picassa etc), theme customisation, Google analytics – i.e. more than enough to get a perfect scout group website!
How much does it cost?
The cost is just £3/month (paid annually) – but if you just want the OSM plugin to use on your own WordPress installation then you can download it from the OSM forum.